Help Wanted! Head Baker. Pick up applications at the business office. 303 East Main Street - Belmond. Questions email
kim.belstene@bkcsd.org

Belmond-Klemme Schools in Belmond is currently accepting applications for the following positions: Bus Drivers We have openings for both activity drivers in the afternoon and evening and substitute route drivers. Starting pay is $21.70 per hour. Earn up to $26.69 per hour. Apply online at
https://educateiowa.gov/teach-iowa
Teacher Assistants We have openings at both buildings for teacher assistant positions, working with special education students and English language learners. Starting pay is $15.13 per hour. Apply online at
https://educateiowa.gov/teach-iowa
Substitute Teachers Belmond-Klemme Schools needs substitute teachers to cover classes in all areas at all levels. Pays $150 per day. Does not require a teaching license. If you have two years of college, you can now qualify for a substitute teaching license. Contact our office, 641-444-4300. Other Substitute Positions Other positions are needed on-call, such as, • Teacher assistants, • Custodians, • Office staff, and • Food service. To apply for any substitute positions, complete the online application form. Fill out the form on-line on the school web site. May include letter and/or résumé.
www.bkcsd.org
. EEO/AA employer.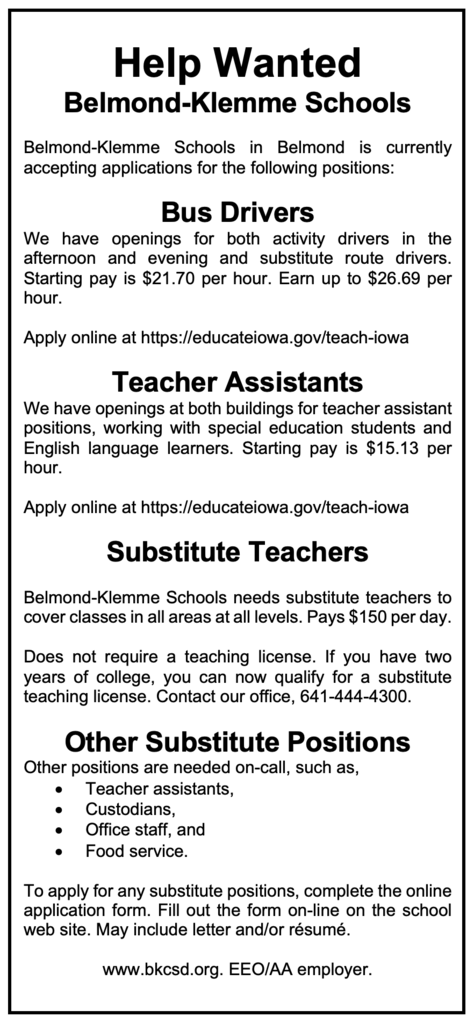 Parents & Guardians Please check your email as well as your parent portal inbox notification for an important message from Judy Aldridge regarding Free/Reduced Meal Applications! This is super important! As always, any questions, please call your building offices!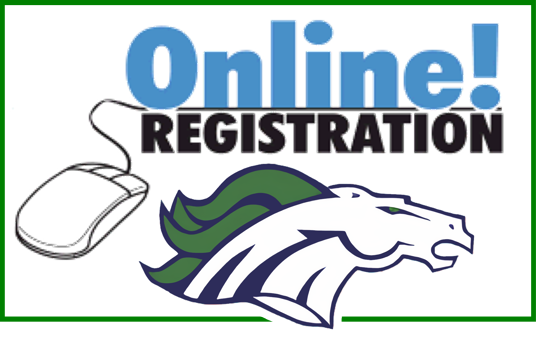 Lifting/ Speed & Agility will continue for JH athletes until school starts on August 23rd. JH Boys and JH Girls will be in combined sessions starting Monday, August 8th. Lifting will be M/W and S&A will be T/TH. #BroncoNation

A message from Mrs. Sifter - PK 4 Teacher! - Hello! I am excited to meet your preschool student! Please sign up for a time for me to come to your home to meet your child! I will share information about our program and begin the process of getting to know your little one! Please put your name, your child's name, your address and phone number into the signup form found here!
https://signup.com/client/invitation2/secure/1157013104576406081/false#/invitation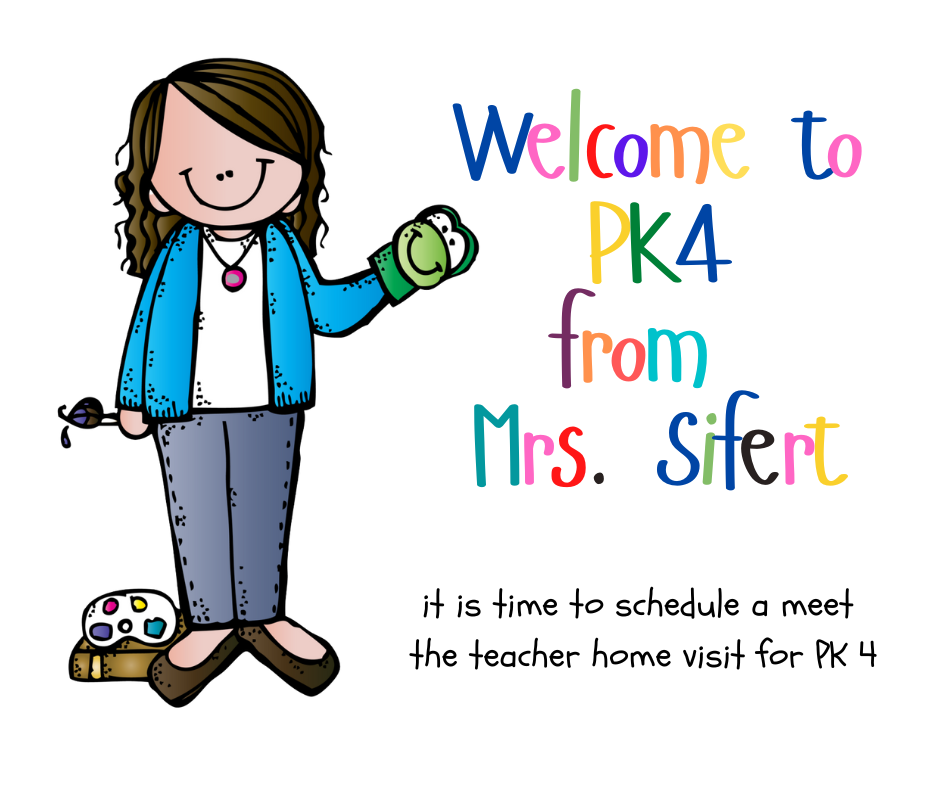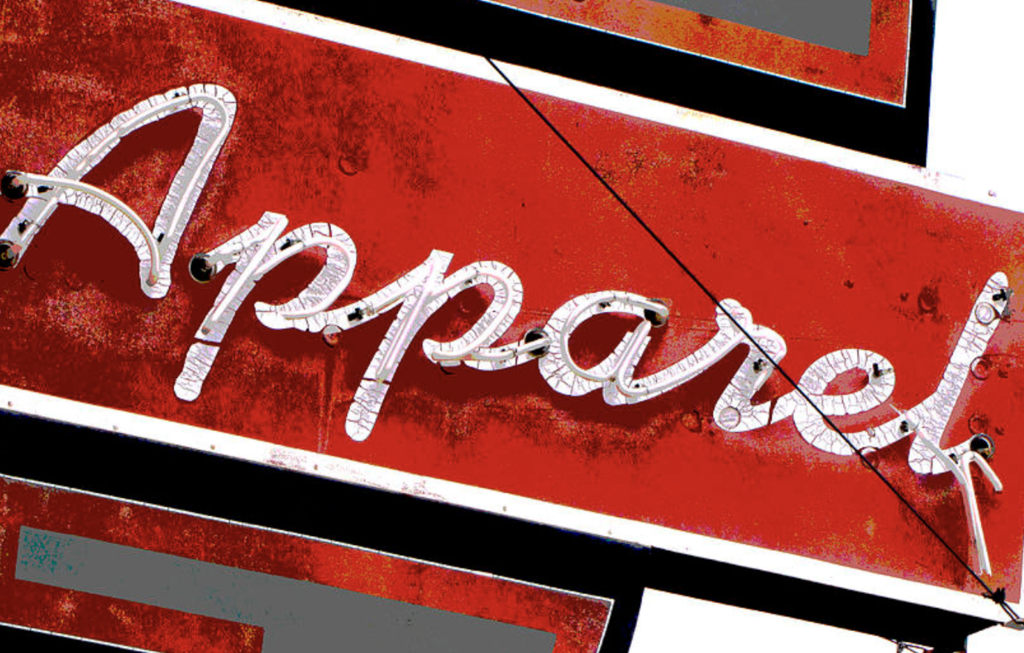 Fall Volleyball camp registration is now available for JH and Elementary . See Flyer for details and contact information.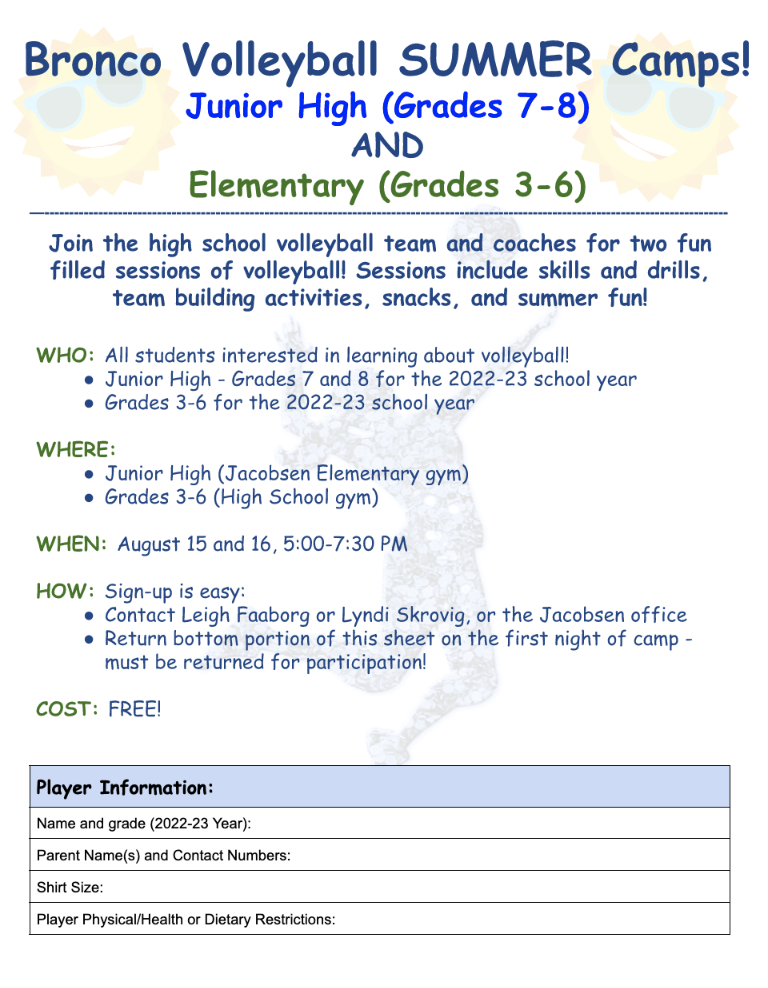 ABCM is once again offering students age 16 and older a FREE Nurse Aide class beginning September 6, 2022. If interested, please contact Tracy Quinones - Human Resource Coordinator at the Rehabilitation Center of Belmond. Office 641-444-3915. 1107 7th Street NE in Belmond

If you ordered the 21-22 YEARBOOK, they can be picked up in the high school office starting tomorrow!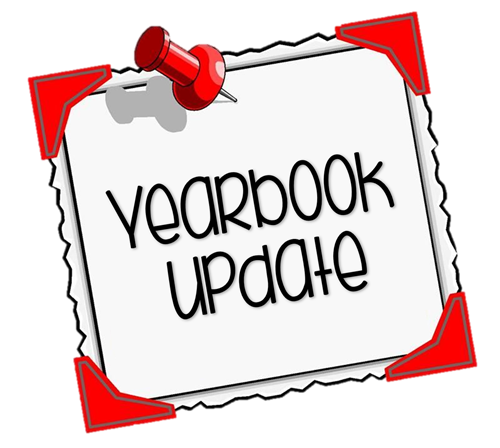 There will be no weights or speed and agility tomorrow, Monday, August 1st. All sessions will resume on Tuesday, August 2nd at 8 AM.

Registration documents will be available at building offices as well as in the document section of our website to download and fill out. Remember! This year breakfast and lunch meals are NOT FREE! We highly RECOMMEND that everyone fill out the F/R forms and fee waiver forms regardless if you feel your household qualifies! This is important for our families and our schools! The link for the OLR will be sent out via text notification, posted on our website and on our social media.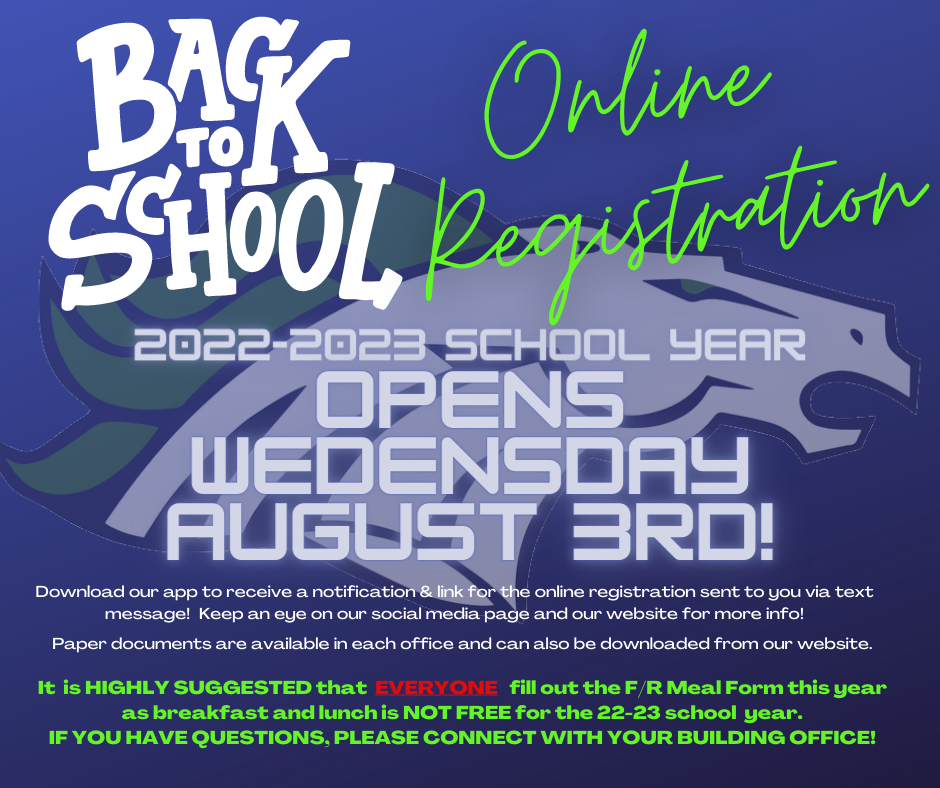 Celebrate National Health Center Week with us! Join us for a Community Block Party Thursday, August 11 from 5 – 8 pm 404 N Federal Ave in Mason City Community Health Center of Mason City will provide comprehensive back-to-school healthcare for kids, just in time for the school year's start. Come get their well child checks, immunizations, sports physicals, & dental exams completed. The Mason City Lions Club and KidSight team will offer eye exams. You can call to make an appointment to be seen between 1 PM and 5 PM or walk-in from 6 pm – 8 pm. We recommend filling out your registration forms online ahead of time at
https://chcbp.as.me/
to speed up your visit. Call 641-450-0601 to schedule your appointment and visit chcfd.com to learn more about us.

Open gym for JH and HS boys basketball will now be only from2:30 PM - 4:30 PM on Tuesdays and Thursdays for the remainder of July.
Reminder 2022 Graduates! The graduation photos are available for pick up at First State Bank during normal business hours.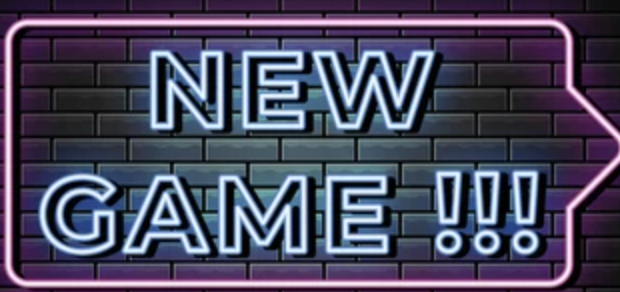 Final regular season game for softball is tonight. Please come and support our HS softball players and the Seniors. Senior night activities will take place prior to the start of tonights game at 6:00 PM.

Due to unforeseen circumstances, the Chute Basketball camp has been canceled for 6/27 & 6/28 for all ages. Checks and payments that were collected will be returned and available in the HS office.

The HS softball tournament at GHV has been canceled for today 6/25.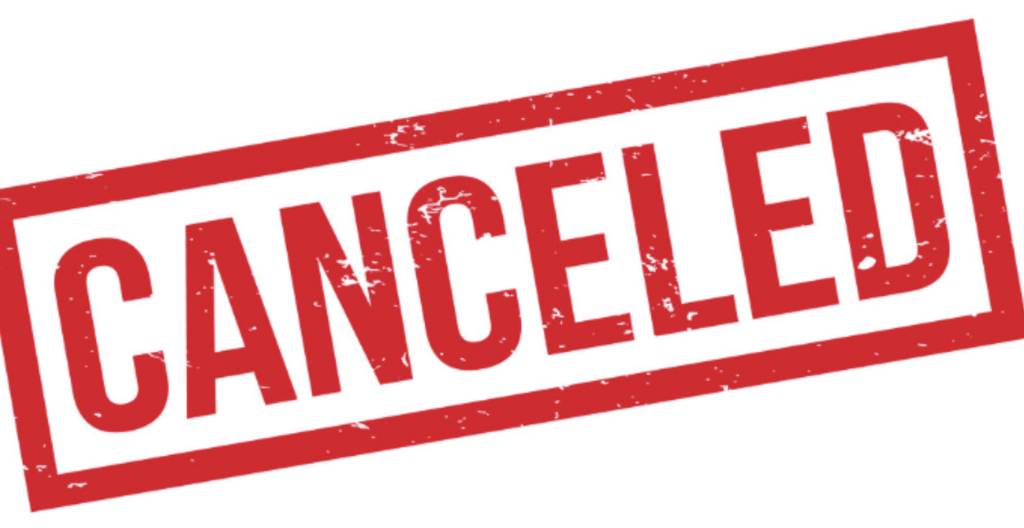 Reminder! Class of 2022! Your senior photos from graduation, courtesy of First State Bank, are available at First State Bank!