The Belmond-Klemme Community School District Board of Education welcomes your interest and participation. Open lines of communication are vital for up in providing a positive educational experience for the students who learn in our classrooms each day.
Board Goals
Legislative Priorities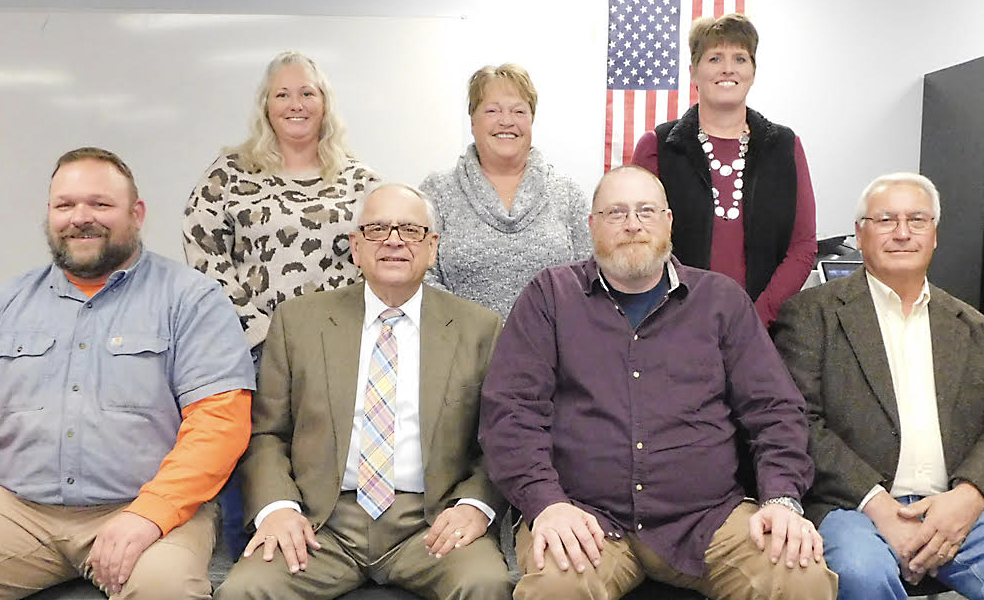 The Board welcomes your questions and comment about its activities and decisions. Our goal is to provide the best possible environment to help students grow and develop to become successful young adults and life-long learners.
The Belmond-Klemme Board of Education Meets the third Thursday of each month, 7 pm in the HS Library.
Board of Education Members Front L-R: Ryan Meyer, Gary Berkland, Rick McDaniel, Jim Swenson Back L-R: Heather Ridgway, Sharon Barkema, Michelle Murphy
Education is not a line item in a school board's budget—it is the only item.
The school board represents the community's voice in public education, providing citizen governance and knowledge of the community's resources and needs, and board members are the policy-makers closest to the student.
The school board sets the standard for achievement in the school district, incorporating the community's view of what students should know and be able to accomplish at each grade level.
It is the community member's right as a voter to select new board members who will work diligently to provide an opportunity for students to receive a high-quality education, which will enable them to succeed in their career, college, and life.
The school board is the community's education watchdog, ensuring that taxpayers get the most for their tax dollar
www.nsba.org