Senior Students in Mr. Lich's English class participated in an assignment that relates to a real life scenario - applying and interviewing for a career position of their choice!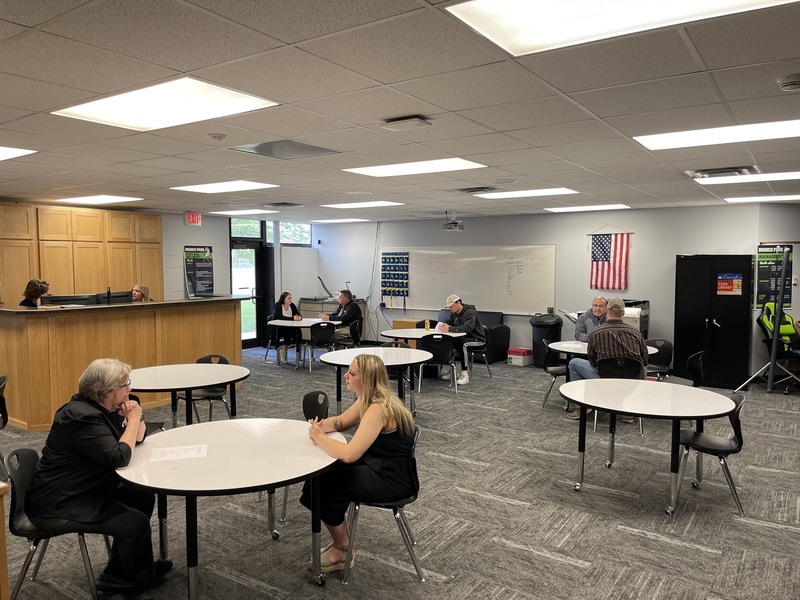 Students had to choose the career/desired field they wanted to pursue. They then had to develop a professional looking resume with content related to their chosen field; cover letter, personal philosophies and autobiographies.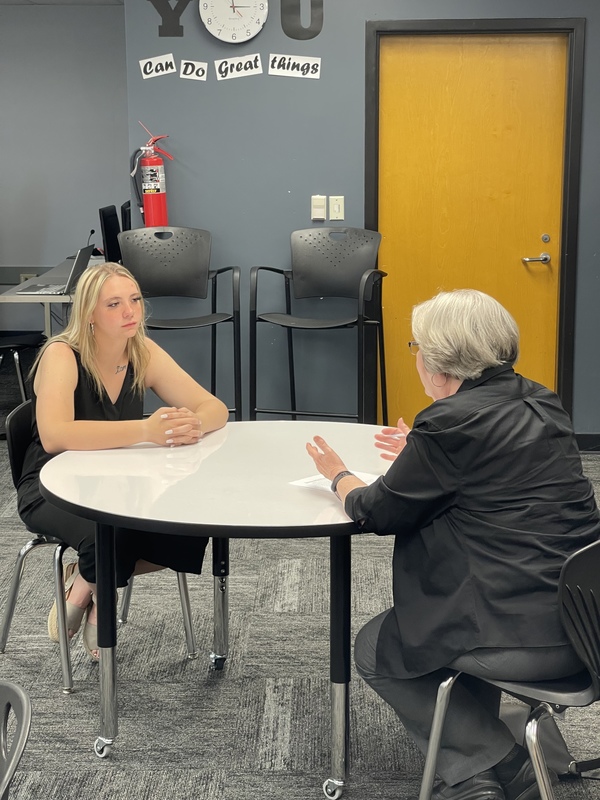 Mr. Lich invited professionals to represent the businesses Becky Hill (Waldorf University), Wesley Womack (Lehigh), Jason Lubben (Giddings Signs), Rob Arnold (SugarPie), Mark Dorr (Des Moines Symphony), Marissa Prentice (Marissa's Shear Shack) and Jack Murphy (Belmond, Retired Navy / LEO).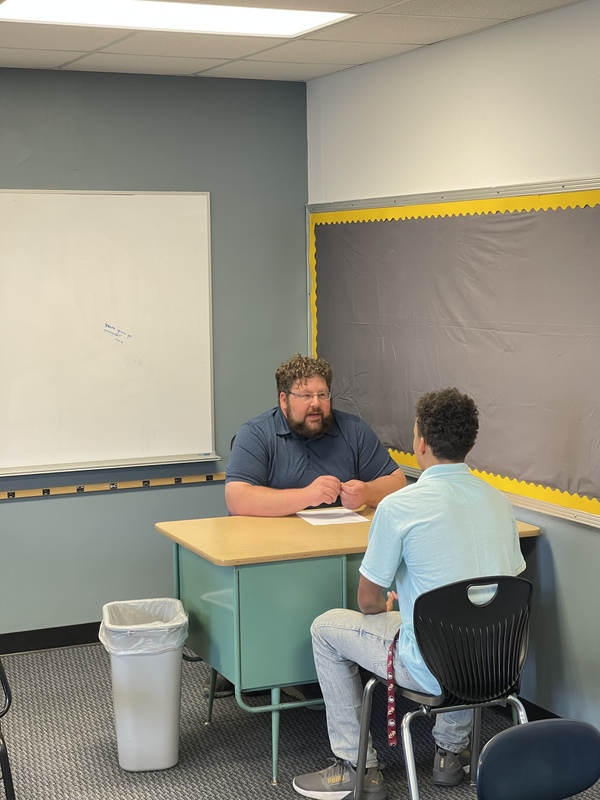 Each student was interviewed by those representative and gave feedback for each interview conducted as to what the students did well with and how they could improve in other areas.
Thank you everyone who participated and donated their time to help our Broncos!