Mr. Albertson's Newsletter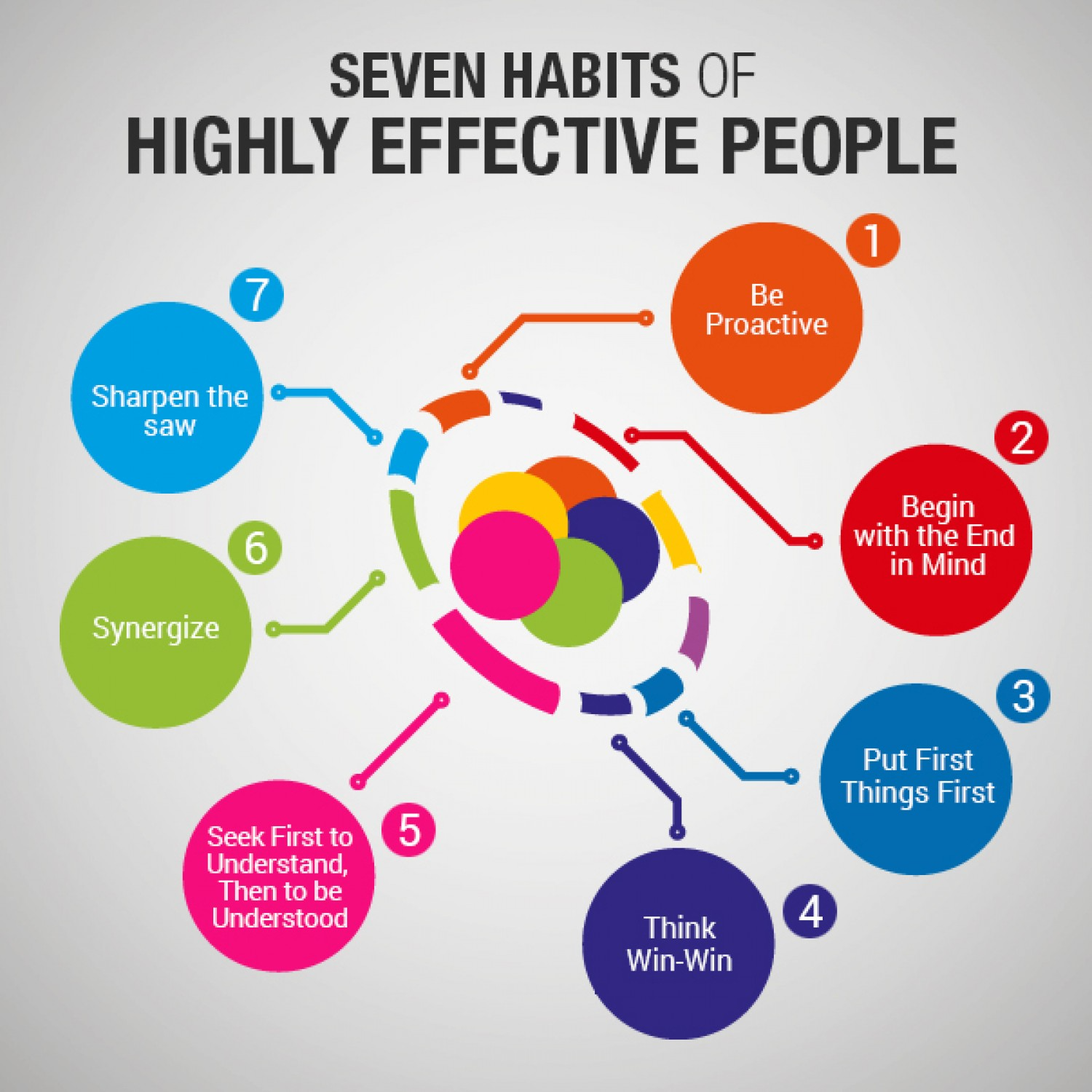 The Seven habits of highly effective people - "there is no shortcut"
Habit 1 - Be proactive

Habit 2 - Begin with the end in mind, plan for the future

Habit 3 - Put first things first, take actions to make your vision, reality.

Habit 4 - Think win-win - help others

Habit 5 - Listen first and understand

Habit 6 - Work together with those around you

Habit 7 - Work smarter not harder
Think of ways that these habits can help us in our daily lives to be more effective and help those around us.
First Semester ends on January 14th. We get your Semester grade in each class by averaging your first and second quarter grades. It will be important to perform well in core classes, Summer School is assigned in May 2022 to students who get behind in academic requirements.
Junior Highers - If you need to change your music class for second semester, now is the time to do that. 8th graders who are not in band or choir will have Music Appreciation during the 2nd semester.
9-12 Classes Options 2nd Semester
Students, there are a few elective classes for second semester that have some openings.
Horticulture 1st period if you are in Ag, 2nd period is Greenhouse Management, Advanced Construction is first period if you've taken Intro to Carpentry, CAD III is 2nd period if you've taken CAD I and II, 5th period Metals class has a few openings if you've taken Metals I, Photography 1st period, Pottery 3rd period. The Yearbook could use more help during 5th period. Computer Science Principles is offered again 8th period. Microsoft Office certifications will be during 6th period, there are open spots there as well. We also have some openings for students interested in fulfilling their PE credit through Strength Training/Conditioning either 1st or 8th hour.

Let me know if you think one of those would work in your schedule.

Juniors and SeniorsNext semester, we are offering one NIACC level course that will earn three college credits. The course is Exploring Careers and that is with Mrs. Mennenga 4th period. Come talk to me if you are interested in adding that class to your schedule.

Senior Year Plus GuidelinesThe guidelines for Senior Year Plus Legislation were updated this year. Student eligibility is determined by student ISASP scores and attendance/graduation pace. It will be important to do well on our Spring ISASP scores if you have a goal of taking classes via NIACC next year. This affects the non-CTE academic courses.
Fall Semester 2022 registration starts early April. If you are wanting to take Composition I as your senior year English, you will need to register in the end of February for our April 2nd ACT. Students on free-reduced lunch with paperwork submitted to the front office qualify for a fee-waiver. All ACT registrations occur via your student account that you will create at www.act.org. Students need to score a 16 on the English section to be eligible for Composition I.

Seniors - If you are attending college next year you will want to make sure you have filled out applications to those colleges. You will also want to make sure you have your FAFSA filled out so that you have access to the Future Iowa Ready Last Dollar Scholarship (program specific for each 2 yr college) and other loan forgiveness programs if you are planning on taking out school loans.

Juniors - In February I will be pulling your class requests in your Academic Plan into your schedule for next year. Make sure in your Infinite Campus Student Portal, in the Academic Plan section on the left, go in there and make sure the electives you want for senior year are present in your electives box and click "SAVE" in the top left corner.

Upcoming ACT dates include April 2nd. Register toward the middle/end of February for that test. The ACT is a 4 year college entrance exam. Register at www.act.org if you would like to take the test. Students that are on free/reduced lunch and have their paperwork filed with the front office are eligible for a fee-waiver. Talk to Mr. Albertson if you have questions. There is a February test in Hampton if that is a better time-frame for you to take the test.

Freshmen and Sophomores - go into your Infinite Campus portal and look at your second semester schedule. If you need to make a change to your electives choices for second semester, please come talk to me before the end of the semester so that we can look at how changing a class would affect your schedule.
Also, on February 2nd I will be giving the PreACT to all Sophomores in the gymnasium. This will be an excellent opportunity to see how you could score if you take the full ACT when you are a Junior. The ACT is a 4 year college entrance exam. Scoring an 18 or higher shows academic skill that indicates college and career readiness.

Sophomores Starting after break, I'll be scheduling a time to sit down and plan your Junior year of high school, which can also affect what opportunities you have available for senior year. This is an opportunity for you to advocate for what you would like to work towards during your Junior year of high school. I will put our meeting during a study hall in your schedule and put the date and time on your google calendar. Keep an eye out for that.

Students interested in attending collegeI found an article on the College Solution website, they explored the question "How grandparents can help with college costs without hurting financial aid chances". With the rising costs of tuition, I felt it appropriate to get this information out to our students and if you feel it is worth sharing with your parents, feel free to do so. https://thecollegesolution.com/how-grandparents-can-help-with-college-costs-without-hurting-financial-aid-chances/
BKHS

Graduates Finding Success at the College Level
At NIACC in Mason City, Brynn and Wyatt Heideman (2020), Albaro Lucio (2015), Alex Wessels (2020) - These students made the Spring 2021 Dean's list for achieving a 3.5 GPA for the semester.

At University of Iowa - Jonathan Dugger (2017) and Gustavo Suarez (2019) made the 2021 Spring Dean's List for 3.5 GPA
At Iowa State University, Stefany Naranjo (2018) and Alex Buseman (2018) - These two BK graduates achieved the Dean's list for a 3.5 GPA for the Spring semester at ISU.
At the University of Northern Iowa, Jared Ainger (2018), Jonah Christianson (2020), Jaydon Gansen (2020), Ryann Sander (2019), Sergio Suarez (2018) - These BK graduates achieved the Dean's List for Spring 2021, list requires a 3.5 GPA.
Words from the wise Master Yoda, "a Jedi plans for the future, where does the Jedi want to be in 5 or 10 years - plan ahead you must"


Ethan Albertson

HS School Counselor