BK's ONLINE Free and Reduced Meal Application is now LIVE in Parent Portal. Below are a few handy dandy images to show parents/guardians where the application is located in the portal.
First log into the Parent Portal. If you are having trouble logging in, or need an account, connect with Trish Morris at trish.morris@bkcsd.org
Select MORE on the bottom left menu.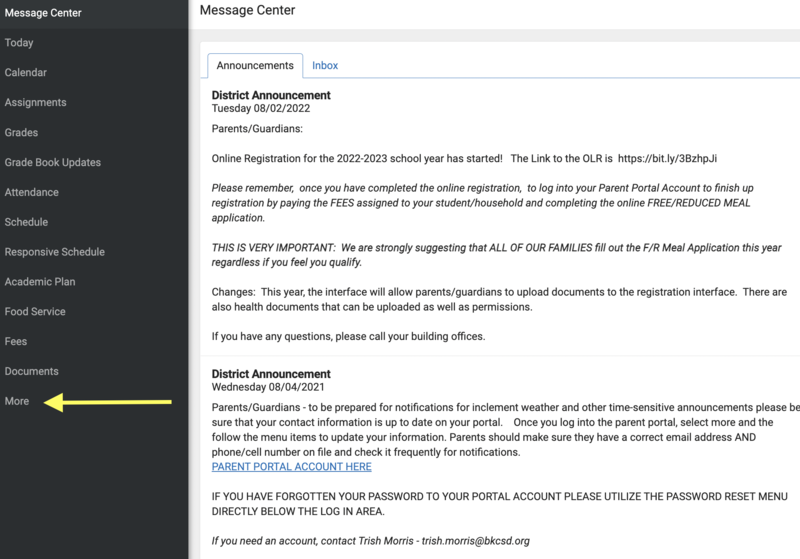 This will take you to the page where you can update your address information, demographics, family information and more.
Select Meal Benefits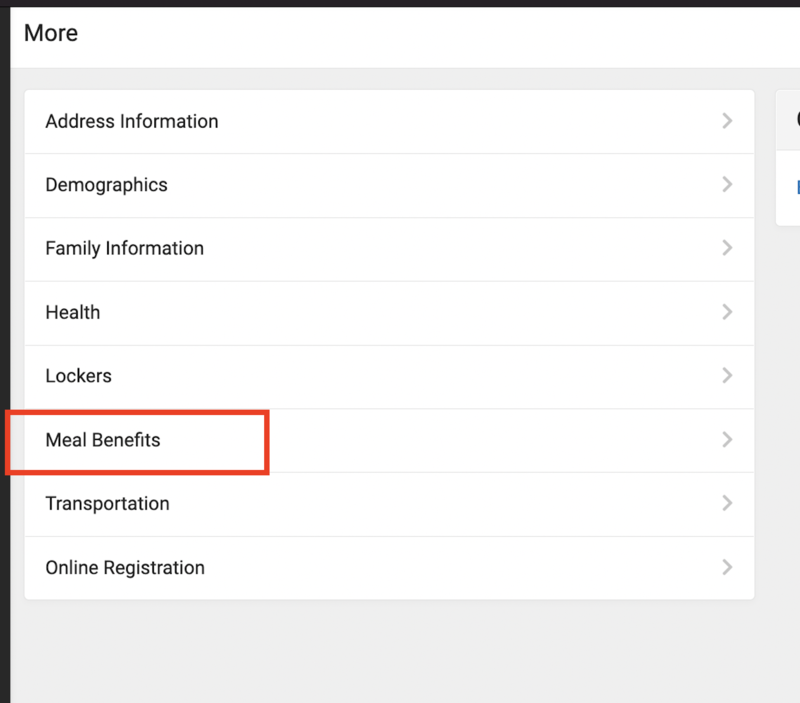 Once you click on Meal Benefits, this page shows you the link to the ONLINE MEAL APPLICATION. You must have adobe (linked) installed on your computer.




Just follow the instructions and it goes pretty smoothly. As always, paper applications are available in building offices as well as on our website HERE to download.
If you have any questions, or need additional assistance, feel free to connect to your building offices. Shawna, Lyndi and Judy would be happy to help!